Sorry I have been missing all week...
At the beginning of the week, I was just too busy to get on here. Then....on Wednesday when I actually had time to post something, my computer got a virus!!! How annoying! I think it is fixed now, but what a pain!
So, here is the update for the week...
On Saturday, we went to the SPCA to look at the DOGS and think about getting one. NOT A PUPPY!! Been there, done that, didn't want to do that again....but I fell in love while I was there! I couldn't help myself! I am such a sucker for a cute puppy! They only had 2 puppies there and one of them was this adorable little Border Collie, who we now call Lily Belle (Lily for short). I couldn't leave without her, and I didn't. So far she has been awesome, except when we took her to vet for her first evaluation, she had fleas, tapeworms and kennel cough! Ugh! She is medication so hopefully everything will clear up soon. Here are some pics of my new little baby, Lily! Isn't she adorable? I'm sure you will be seeing much more of her!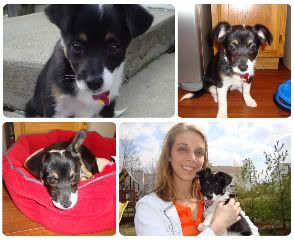 That night, I made those awesome rainbow cupcakes that I have been seeing all over the place! I just had to try them and they turned out great! If you haven't seen them or don't have the recipe, you can get it
here
, which is where I got it!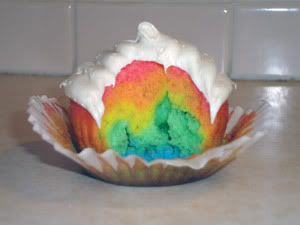 The rest of the week was crazy, as I said before. I got out the girls Spring and Summer clothes to go through and then what do you know? It snows today!!!! Go figure!! lol Still don't have them put away though, so I guess it's ok...
I should have a post every day next week...just hope I have time. I'm in the middle of a project too! I'm working on a 30 day meal plan book for myself and if it turns out well enough, I may share it with you....we will see how it goes!
Have a great weekend! We are off the an Easter Eggstravaganza on Saturday at our church with the girls! What are your weekend plans?
I'm also linking up to New Friend Friday at The Girl Creative! Click on the button to go find yourself some friends!!! :)